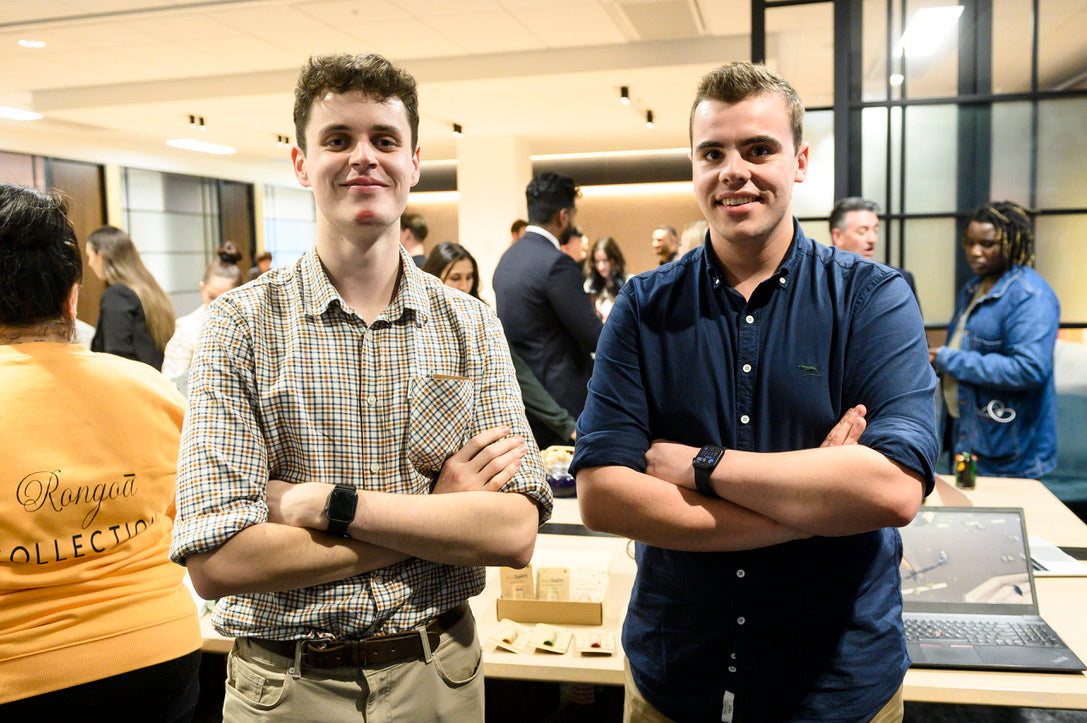 About Ecobase
Ecobase is operated by two lads from South Canterbury - Hamish and Mackenzie. We are both students at University of Canterbury and founded Ecobase during our last year of high school at Timaru Boys High. We have grown Ecobase from a school Young Enterprise start up to a fully operational company creating high quality sustainable products.
Ecobase is leading responsible change within the cosmetics industry. Our compostable products and eco-friendly manufacturing processes reflect our values and dedication to eliminating the harmful life cycle of plastic products.
Over 150 million plastic lip balm tubes are created and disposed of every year. Because of their small size these tubes are almost never recycled - almost every plastic lip balm ever made still exits in our landfills, oceans, or beaches. Ecobalm directly solves this issue with its fully compostable packaging.
Ecobalm's simple recipe and natural ingredients also prevents any nasty synthetic ingredients ending up in the environment. It also means a light yet effective balm for your lips, free of additives or preservatives.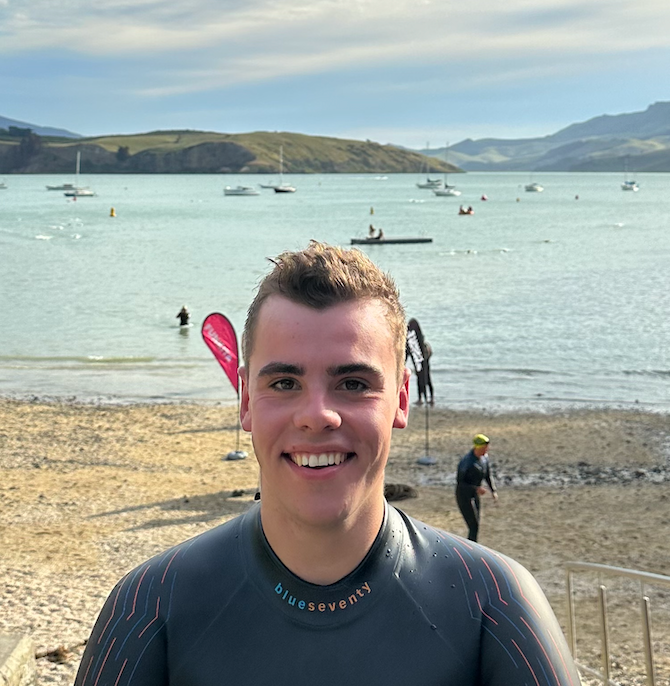 Mackenzie Annett
Hi, I'm Mackenzie, one half of Ecobase. As a 3rd-year student at the University of Canterbury, I'm currently pursuing a degree in Marketing and Human Resource Management, which perfectly complements my role in shaping the future of Ecobase.
Growing up in rural South Canterbury, I developed a deep appreciation for nature and the outdoors. This upbringing fostered my love for the environment and fueled my desire to create positive change. Witnessing our natural surroundings and recognizing the urgent need for sustainable alternatives, I became passionate about contributing to a greener future.
During my free time, you'll often find me basking in the sun, whether fishing, swimming, camping, or simply enjoying quality time with friends and family. These moments spent in nature ignite my entrepreneurial spirit and inspire me to pursue innovative solutions for our planet.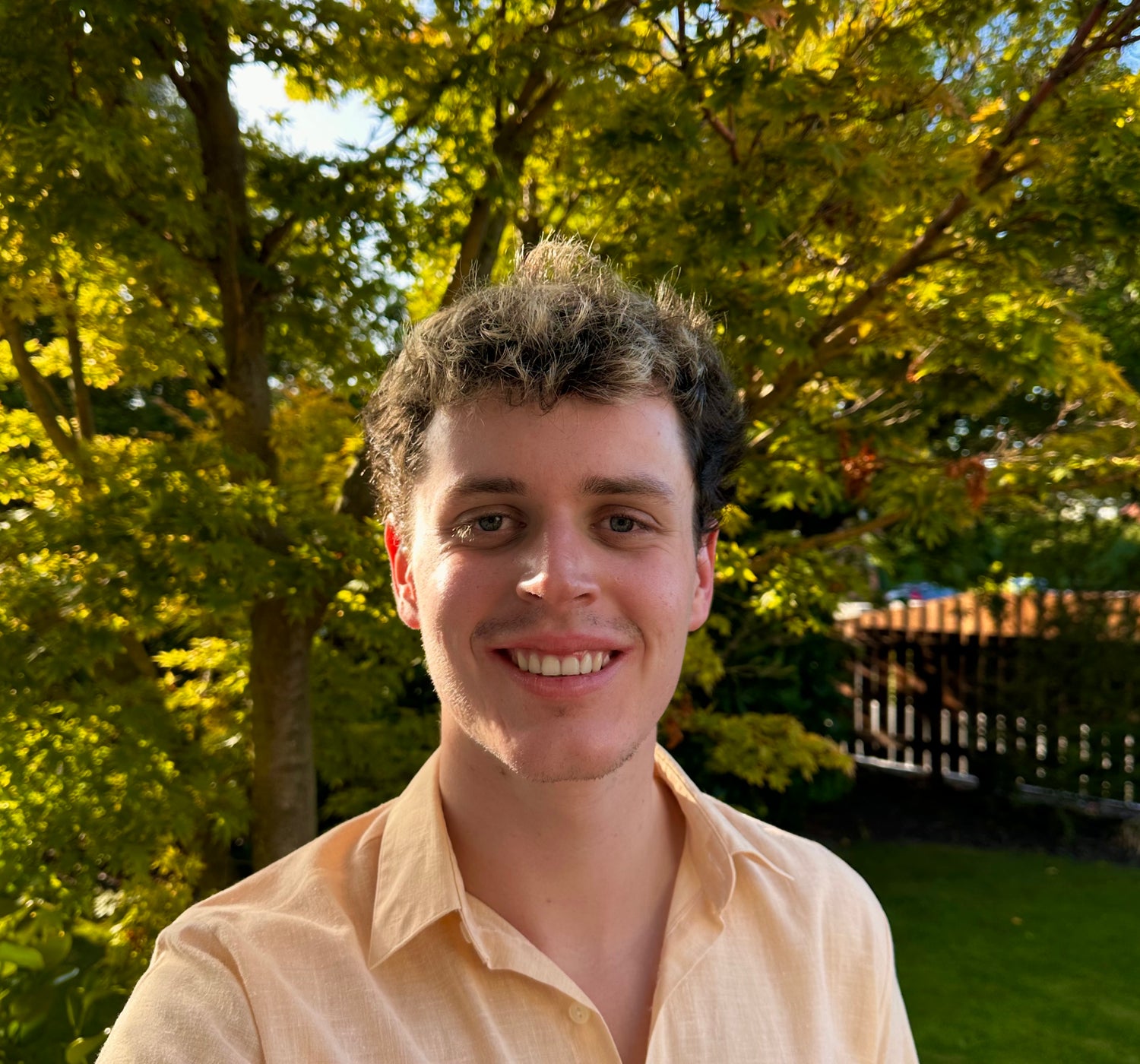 Hamish Stayt
Hi, I'm Hamish and I'm the other half of Ecobase, and also a 3rd year student at the University of Canterbury. In my free time I enjoy skiing, sports, staying active, and running Ecobase! I am studying a degree in Finance and Economics which ties in great with my key role of operating Ecobase's finances.
Living in a place surrounded by mountains and oceans meant I have always had a passion for the environment. When we came up with the idea for Ecobalm it was an immediate no-brainer for me - if a compostable version of a product is possible, why is it not mainstream?
The desire to make real change pushed us into making Ecobalm as professional as possible, something that can take on the established plastic filled lip balm market and will actually make a difference.
I am super proud of the progress and impact Ecobase has made so far and I look forward to what the future holds.